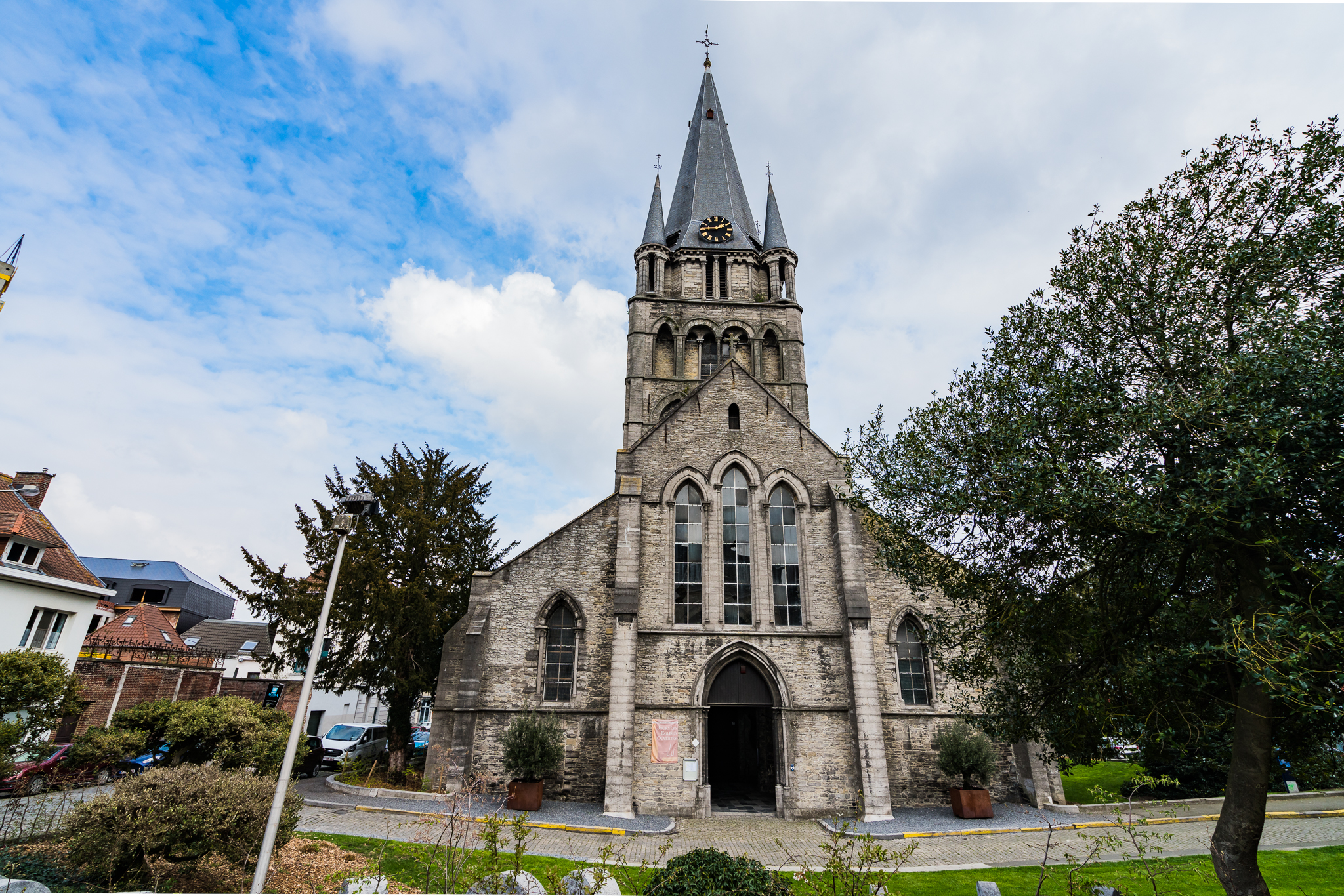 In this exceptional and distinctive location for presenting contemporary art, the two artists collaborated to create two works that are intertwined and work in conjunction with one another.
Above you is a gigantic Christ figure by Dany Danino on a three-part cloth. It dominates us and instils in us a certain fragility in our earthly existence.
Daniel Locus' video is projected onto the floor, displaying slowly a single phrase: "space for freedom – freedom of thought".
The artist triggers reflection on the issue of freedoms and individual rights. A place of power, of worship, of culture has its own function, its own rules, but always offers individuals protection and freedom (of thought and of expression) towards others.
Here, floor and ceiling, heaven and earth are symbolically intertwined and connected by the tissue of an ephemeral church turning around one of the columns of the central nave.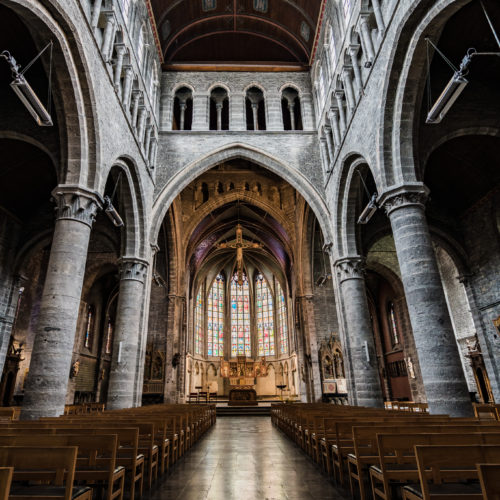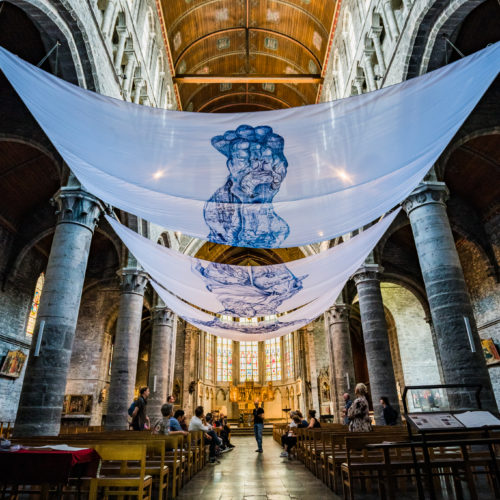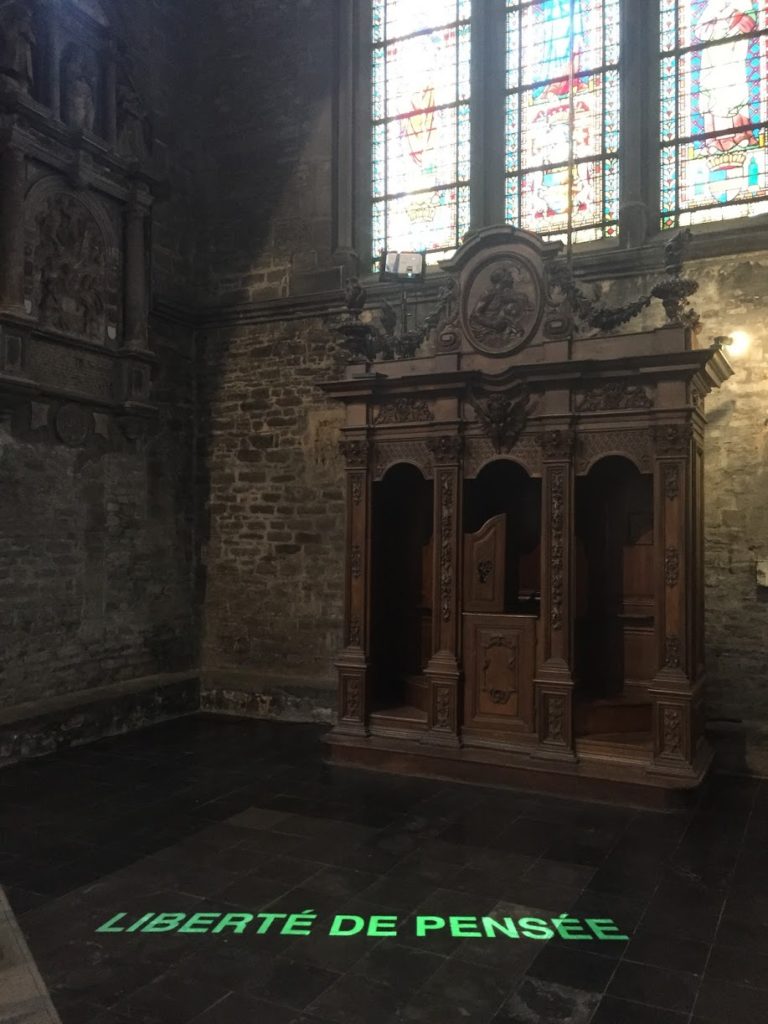 Practical information
Timetable
Tous les jours de 9h à 18h
Address
Rue du Louvre
7500 Tournai
+32 69 45 26 50
Did you know ?
Listed as exceptional architectural heritage of Wallonia, St. James's Church is a perfect example of a Gothic church, even though it still includes part of the Romanesque tower from 1150.
It is located on the pilgrimage route to Compostela. The choir and stained-glass windows were restored between 2010 and 2012.
It is home to a number of heritage treasures: vault paintings depicting angels playing music from the 15th century; a magnificent retable from the 19th century portraying the life of St. James the Greater; a brass eagle lectern, and a seated polychrome wooden statue of Our Lady of Tongre.